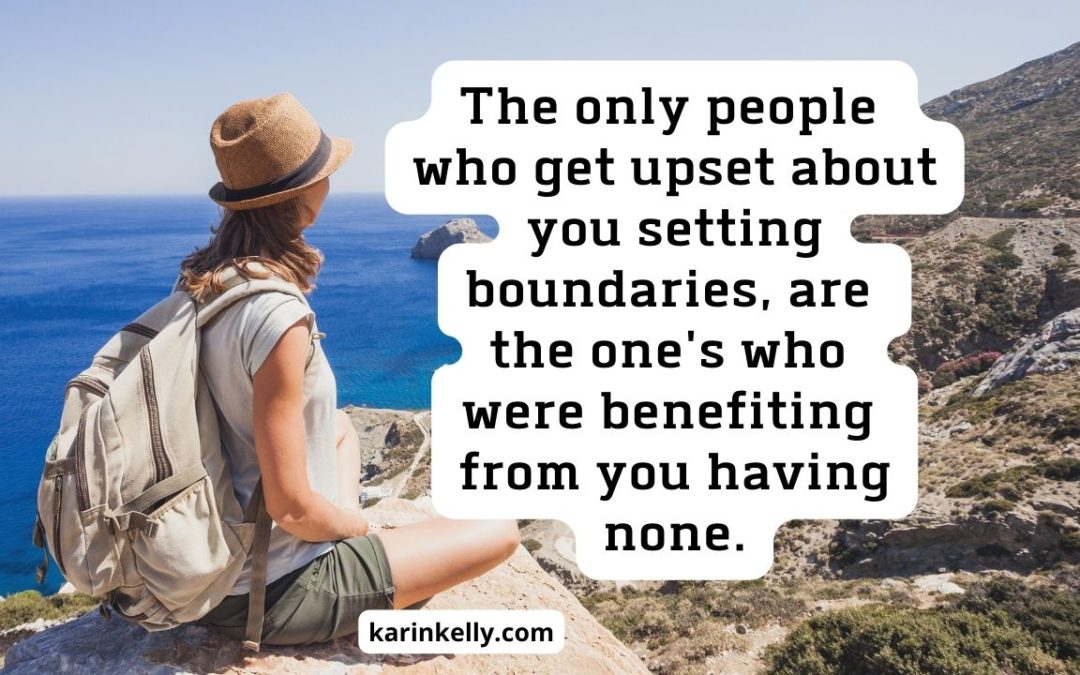 Boundaries would seem to be a very simple concept—after all, we see boundary landmarks all the time and understand them perfectly.
"Stop"
"Do Not Cross"
"No Trespassing"
"Private Property"
They are clear and make sense—not so?
by: Coach Karin Kelly
Books & Extra's
6 Pillars of Light (Release date Feb '22)
S-P-I-S-E levels of Self Course
Core Values E-Book 
Don't Wait Any Longer. Start Forging Your Own Path Today!