Coach Karin Kelly
Transformation Coach │ Professional Speaker │ Author
Assisting you in taking a quantum leap forward in transforming your life on all levels
Hi, I'm Karin! I wake up, loving who I am, where I'm at and most importantly, where I'm going.
My Story
From my own life experiences, I know all too well the challenges one can face in life—whether from experiencing total financial loss, losing my home and losing my business due to having had an undetected brain tumour, or having business opportunities melt during tough economic times or going through a challenging relationship or having to heal and upgrade past programming to unlock my full potential.
I truly do understand when clients say they're looking for a change, seeking their purpose (which by the way is just covered with some dust)—or when executives need to improve, so they can become more successful both in their careers and their personal life.
Allow me to backpaddle a bit. Prior to dedicating myself to becoming a Transformation Coach, I spent 15+ years in the Financial Sector building my successful business. I worked long hours, under stressful deadlines. In short, I was always stressed out, unfulfilled, dissatisfied and lost track of other, more satisfying aspects of my life.
19+ years ago, I closed my financial business to pursue my vision and align with my soul's essence—my authentic self.
From the get go, I loved coaching, speaking, mentoring and helping clients to achieve their goals/vision, unlocking their soul's essence and seeing them shift, change and grow achieving or awakening to things they themselves did not know was within them all along. Oh boy, I too have shifted exponentially and grown through my teachings.
I wake up, absolutely loving who I am, where I'm at and most importantly, where I'm going … because let's face it …. It's a continuous interesting learning journey we are on until we leave this realm. This also doesn't mean I don't have off days … I however have the tools to apply and move myself forward—like reaching out to a friend.
During my journey, while healing from a brain tumour 10 years ago; a miracle that afforded me a second chance at life—Yes!—a true miracle story because I was given 30% chance of living and if I survived the operation, the chances of being deformed was great—made me realise that I am deeply blessed and cemented in my purpose to people. That power that's within me—my belief—my mind and thoughts and focus were (still is) truly an invaluable key to overcoming adversity and it's in every one of you as well.
I am blessed with two wonderful boys and two fur children (cats). During my spare time I spend my time reading, walking in nature, beach walking, playing piano, catching up with friends, having me time and let's not forget cooking.
p.s. In case you are wondering—I am 101% healthy with absolutely no side effects …. well … hopefully of sane mind (need to ask my friends about that).
I am here on this journey to assist man—to cause a ripple in the future—a monumental paradigm shift in the ribbon of your timeline …. ooo I like the sound of that.
The power is within you.
Be Safe … BE YOU
Freedom
Learning—Exploring—Independence
Self-Esteem
Respect—Love—Worth—Believe
Passion
Journey—Purpose—Desires—Progress
Equality/Justice
Inclusion—Fairness—Harmony
Integrity
Honest—Considerate—Compassionate—Truth
Gratitude
Blessing—Content—Peace—Grounded
Growth
Fulfilment—Knowledge—Diversity
Family/Friendship
Caring—Helpful—Loyal—Loving
Spirituality
Awareness—Learn—Growth—Grounded—Healing
My Approach
My approach is based on the belief that the coach and being true to the moment with the client is the model.  So, this is not a linear or even circular model however a profound ontological approach.
In simple terms, transformation coaching with me is focused on your self-actualization, which still includes all the benefits of traditional coaching. However, it adds the benefits of diving deep into your operating system—and focusing on who you really are and desire to become.
My approach is more than simply about you learning, growing and changing. It is about assisting you in taking a quantum leap forward in transforming your life on all levels—mentally, physically, emotionally, spiritually and energetically.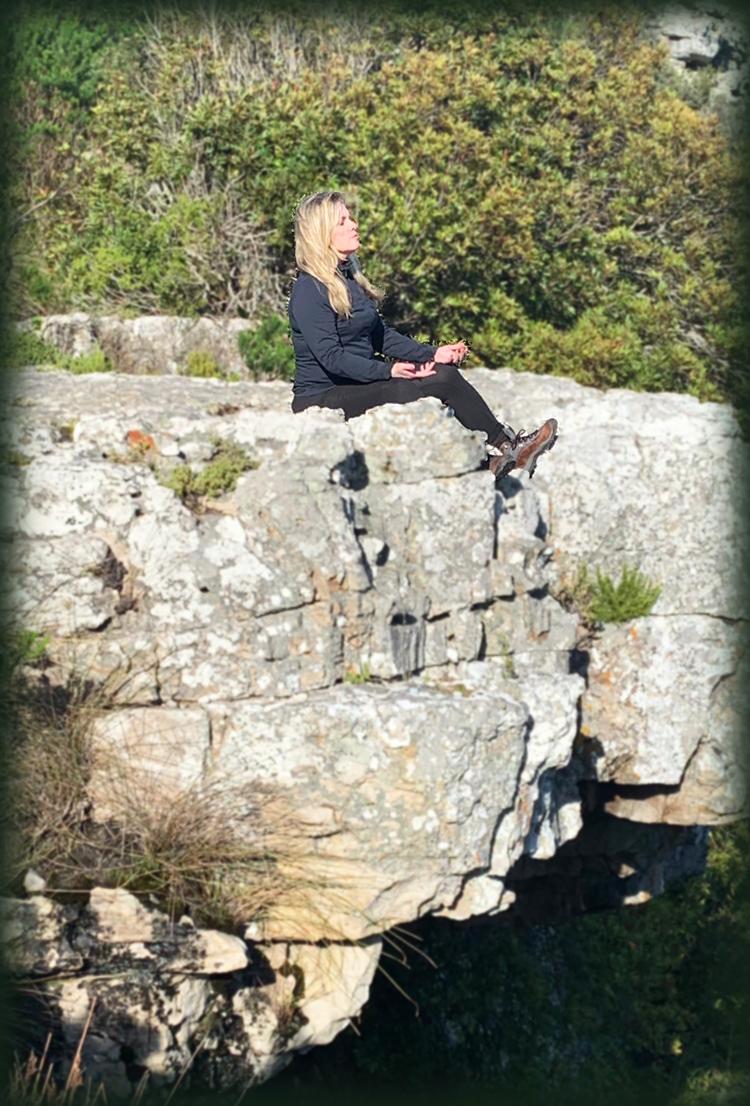 Books & Extra's
6 Pillars of Light (Release date Feb '22)
S-P-I-S-E levels of Self Course
Abundance Mindset Manifestation E-Book (Free Download)
Don't Wait Any Longer. Start Forging Your Own Path Today!